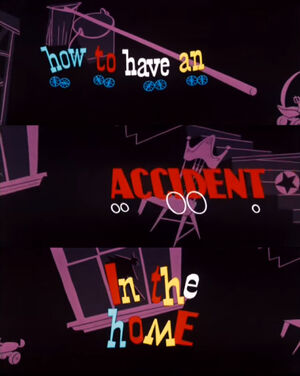 How to Have an Accident in the Home is a Donald Duck short released 8 July 1956.
Summary
J. J. Fate follows Donald Duck through his day, and shows him how his carelessness is responsible for much of his misfortune.
Gallery
Ad blocker interference detected!
Wikia is a free-to-use site that makes money from advertising. We have a modified experience for viewers using ad blockers

Wikia is not accessible if you've made further modifications. Remove the custom ad blocker rule(s) and the page will load as expected.