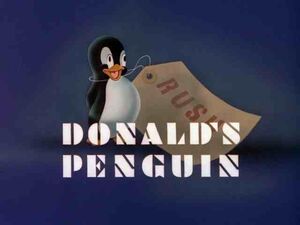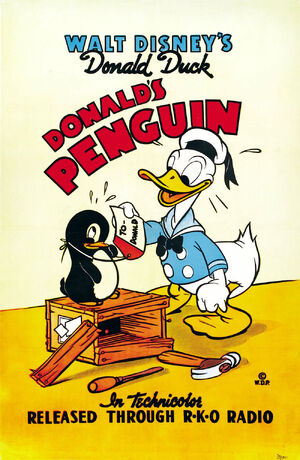 Donald's Penguin is a Donald Duck short released 11 August 1939.
Summary
Donald Duck receives a package from Admiral Bird at the South Pole. He opens it to find a baby penguin! Donald is amused by it, until he thinks it has eaten his goldfish. It hasn't - yet - so Donald gets a fish from the fridge to make amends. When he comes back, though, he's got a reason to be upset with the penguin.
Ad blocker interference detected!
Wikia is a free-to-use site that makes money from advertising. We have a modified experience for viewers using ad blockers

Wikia is not accessible if you've made further modifications. Remove the custom ad blocker rule(s) and the page will load as expected.