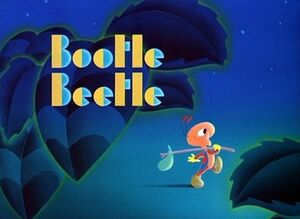 Bootle Beetle is a Donald Duck short released 22 August 1947.
Summary
When a young bootle beetle tries to run away, an elderly beetle stops him. He tells him about his long ago encounter with a bug collector, Donald Duck.
Donald, now elderly himself, is still searching for the beetle.